About us
Company profile
公司简介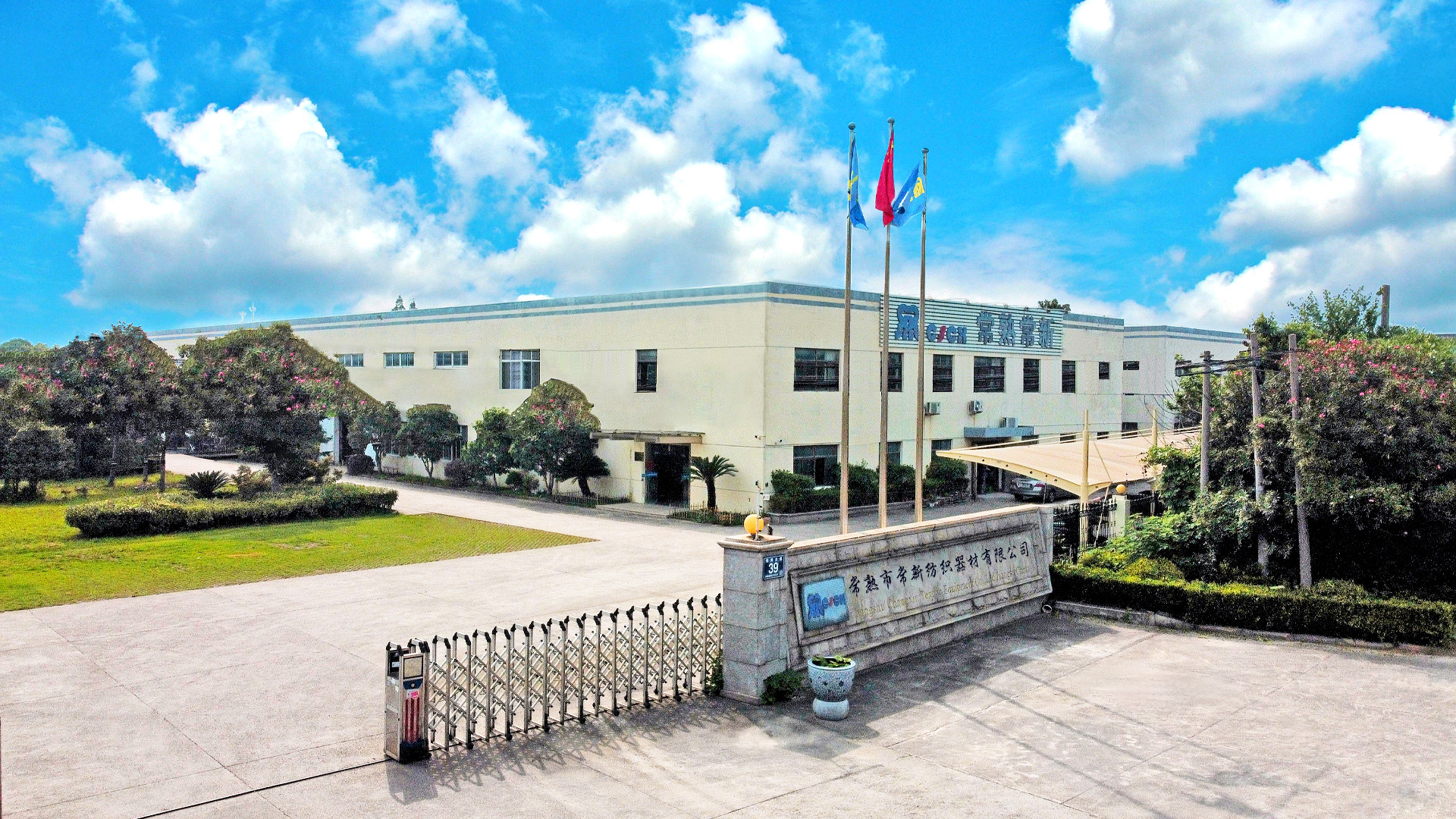 Changshu Changxin Textile Equipment Co., Ltd. was established in 1996. The company produces and provides warp stop devices (warp stop frames) and negative open arms for shuttleless looms such as rapier looms and air-jet looms all year round, mainly providing matching services for domestic manufacturers of shuttleless looms, At the same time, it provides textile manufacturers using shuttleless looms with update and maintenance services for relevant textile equipment accessories. The company has been engaged in the production of warp stoppers for more than 20 years. Since the development of shuttleless looms in China, the company has participated in the R & D and design of relevant electrical warp stoppers and has a number of product patents. At the same time, the company has also participated in the drafting and revision of China's standard warp stoppers for textile machinery and accessories electronic warp stoppers.
Changxin's entire menopause series has more than 30 varieties, which is in a leading position in the textile machinery industry. In more than 20 years of production and service, the company has been constantly understanding the needs of customers. In view of a series of problems in domestic textile enterprises at the present stage, such as rapid turnover of employees, many novices, increasing labor costs, unstable cotton yarn quality, increasing speed of weaving locomotives and increasing warp break, the company has developed a new patented product of warp stop frame - led warp break display warp stop frame, The warp stop frame combines the LED display technology with the warp stop bar. When the warp is broken, the red light at the warp break point will light up, reducing the range of finding the broken warp from a few meters to a few centimeters, reducing the time of finding the broken warp by 60%. The warp stop frame has the advantages of simple operation, sensitivity and reliability, good stability and high cost performance, thus reducing the requirements for the car stopper, The time of finding broken warp yarn is reduced, the output and quality are improved, and the economic benefit is improved.
Chang Xinren will continue to make unremitting efforts, take customer demand as the goal, constantly surpass himself, with excellent technology, excellent quality and perfect service as much as possible, make a contribution to the production and development of textile machinery enterprises and the development of textile machinery industry. The company is located at the entrance and exit of the intersection of Sujiahang Expressway and Yanjiang expressway, with convenient transportation. Welcome entrepreneurs to Changxin company.